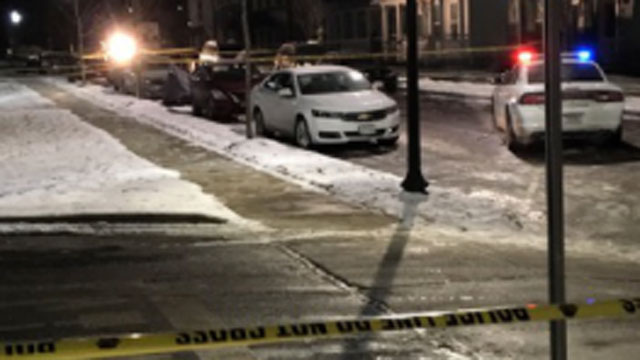 Two men were shot and one was killed Tuesday night in New Haven (WFSB).
NEW HAVEN, CT (WFSB) -
One man was killed and another injured in a shooting in New Haven on Tuesday night.
According to police, officers were dispatched to Wadley Street to investigate a reported shooting around 10:45 p.m.
Upon arrival, officers located the victims, 37-year-old, Hamden man Ronald Wayne Matheney and 34-year-old, Hamden man Corey Bland in a parked car. Police said the driver Matheney had been shot "multiple times" while the passenger Bland was shot in the arm, thigh, and leg.
Matheney and Bland were rushed to Yale-New Haven Hospital where police said Matheney was pronounced dead shortly after being admitted.
Police said Bland remains at Yale-New Haven Hospital, however, his condition has been upgraded to stable condition. Police added Bland is "alert and conscious."
The New Haven Police Department continues to investigate the deadly shooting and collected evidence as well as talked to eyewitnesses. Police said they do not yet have any information on a possible suspect or suspects or the gate-way car.
Anyone with information is asked to call New Haven Police detectives at 203-946-6304. Police said calls may be made anonymously.
Copyright 2018 WFSB (Meredith Corporation). All rights reserved.