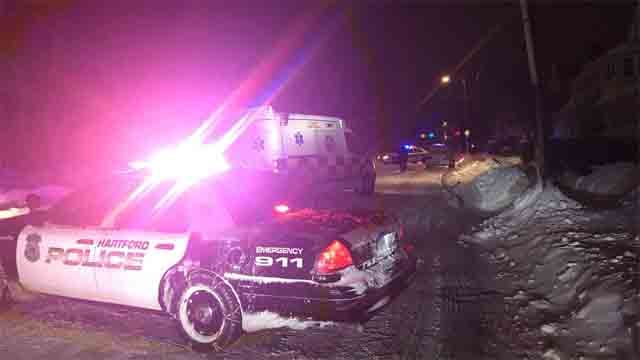 A man was shot in Hartford Thursday night (Deputy Chief Brian Foley)
HARTFORD, CT (WFSB) -
A 34-year-old man who died after being shot multiple times in Hartford Thursday night was identified by police on Friday morning.
They said Navian Ebanks of Jamaica was killed near 64 Bushnell St.
No other details were released.
"It appears right now that he was outside and that a car drove up and then at some point we have figured out what happened yet shots were fired and the victim was shot multiple times," said Deputy Police Chief Brian Foley.
Ebanks, who reportedly recently moved to the city from Jamaica, was taken to Hartford Hospital with gunshot wounds to the torso and neck. Police said he died at the hospital.
Bushnell Street was closed between Franklin Avenue and Maple Avenue for several hours.
"It's been a long time since I've been to a scene in this type of snow let alone this kind of cold as well. It tends to really stymie crime in weather like this but unfortunately it didn't in this case," Foley said.
He added that the snow made evidence collection challenging but did not hinder emergency responders from arriving quickly.
Anyone with information should contact police at 860-757-4179.
Copyright 2018 WFSB (Meredith Corporation). All rights reserved.