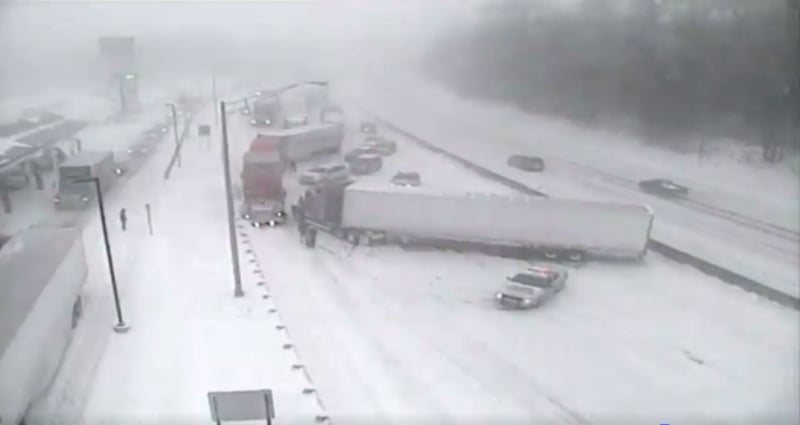 A jackknifed tractor trailer shut down the southbound side of Interstate 95 in Darien between Exits 10 and 9 on Thursday. (DOT)
MIDDLETOWN, CT (WFSB) -
State police said they responded to nearly 1,500 calls for roadside help during Blizzard Brody; however, none of the incidents were deadly.
Troopers said between 6 a.m. on Thursday and 6 a.m. on Friday, they responded to 1,492 calls for service.
As of late Thursday, that number was 800.
They said they responded to 11 crashes with injuries and 89 without, including a jackknifed tractor trailer that shut down the southbound side of Interstate 95 in Darien between Exits 10 and 9 on Thursday afternoon.
They reported zero deaths.
Troopers said they did arrest one person for driving under the influence.
They also helped 441 drivers who needed assistance for various reasons.
Blizzard Brody dumped more than a foot of snow in parts of the state on Thursday.
Cleanup efforts from it continued well into Friday.
Copyright 2018 WFSB (Meredith Corporation). All rights reserved.