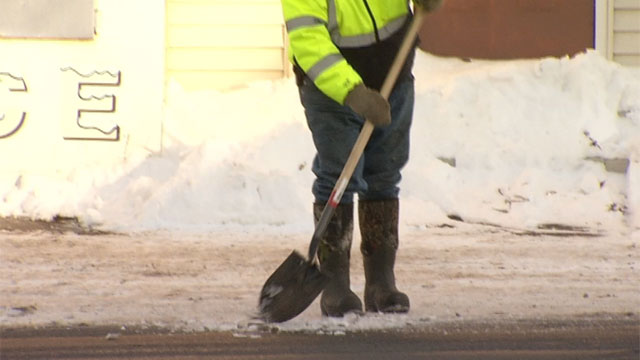 Crews are working to repair two water main breaks in Terryville. (WFSB)
TERRYVILLE, CT (WFSB) -
Twenty residents in Terryville were without water after two separate water mains broke on Saturday morning.
The first water main break was reported to Connecticut Water around 6 a.m. on Route 6 near Makara Street.
Service was restored to the 20 or so customers affected by the water main break on Route 6 at approximately 6 p.m. this evening.
Crews have "isolated" the broken main section and are working on returning service to normal for those affected.
Crews repaired a second water main break at Reynolds Street, CT Water officials said. That main break affected 25 customers.
Copyright 2018 WFSB (Meredith Corporation). All rights reserved.