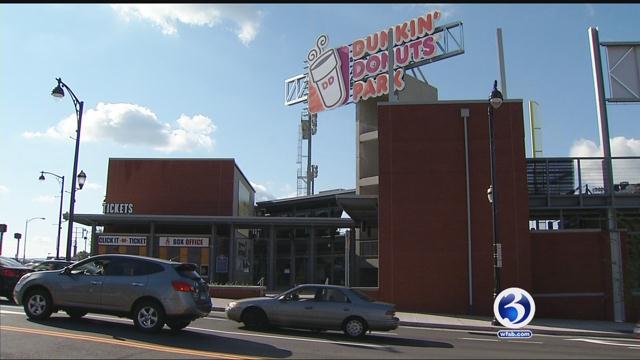 The Hartford Yard Goats have teamed with a local farm to offer classes in goat yoga. (WFSB file photo)
HARTFORD, CT (AP) -
Now this is a farm team. A minor league baseball club in Connecticut is using real goats to help keep its new stadium in use during winter.
The Hartford Yard Goats have teamed with a local farm to offer classes in goat yoga - the national fad in which people practice yoga while small live goats climb on and around them.
Yard Goat Yoga will be held monthly in the indoor batting facility at Dunkin' Donuts Park, home of the Double-A affiliate of the Colorado Rockies.
Classes cost $40 and will be taught by a certified yoga instructor. On hand will be about 15 goats from a farm in Manchester, Connecticut.
The team says all four sessions are sold out, with the first set for Jan. 20. General manager Mike Abramson hopes to have classes this summer on the field, if the grounds crew goes along with the plan.
Copyright 2018 The Associated Press. All rights reserved. This material may not be published, broadcast, rewritten or redistributed.