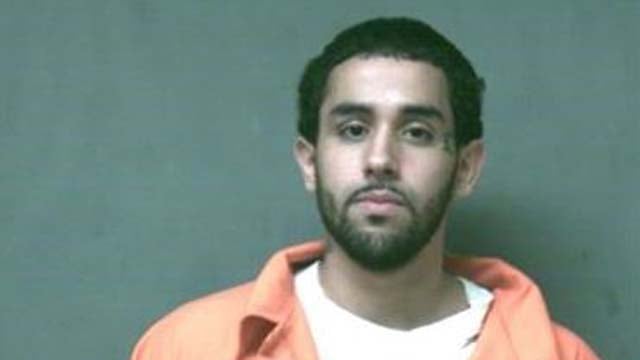 Jerry Mercado (DOC)
ENFIELD, CT (WFSB) -
Police in Enfield are alerting residents about a prisoner who was unaccounted for on Sunday afternoon.
Officials said 25-year-old Jerry Mercado was last seen on Sunday morning at 10:20 a.m. At 3 p.m., officials said he was unaccounted for in a routine facility count.
Mercado is missing from Carl Robinson Correctional Institution in Enfield. The prison was placed in a lockdown.
He's described as a Hispanic male, 5 feet 4 inches tall, 137 pounds, wearing any combination of clothing: Tan jumpsuit, white tee shirt, and or gray sweatshirt.
Mercado is serving time for third-degree burglary. He was sentenced in August of 2016.
The state judicial website says Mercado was also convicted of stealing a firearm and interfering with an officer/resisting arrest, and was sentenced to 18 months of probation.
A spokesperson for the Department of Corrections told Eyewitness News, "We are working closely with external law enforcement to locate and apprehend escaped inmate Jerry Mercado. This search remains active. When this inmate is returned to custody he will face criminal charges for escape."
Anyone who sees someone matching that description is urged to call 911 and should not approach the subject.
Copyright 2018 WFSB (Meredith Corporation). All rights reserved.