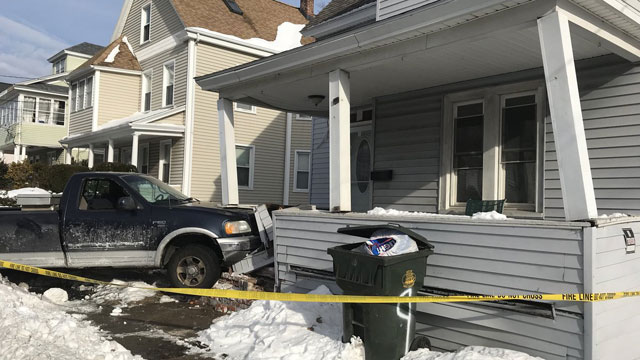 A truck crashes into the porch of a New London home on Monday morning. (New London Fire Department)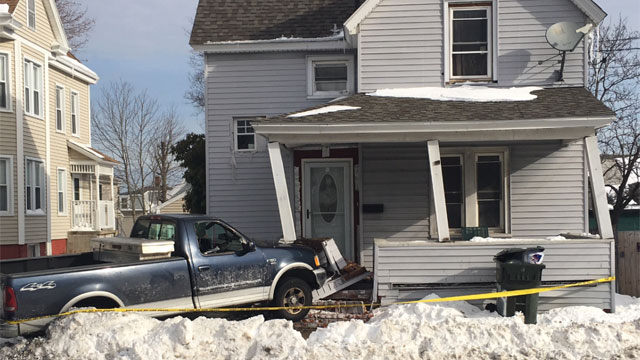 One person was injured after a crash at 15 Coleman St. (WFSB)
NEW LONDON, CT (WFSB) -
A pickup truck crashed into a house in New London on Monday morning, authorities said.
The crash caused "heavy damage" to the exterior porch at 15 Colman St. around 10:45 a.m. The impact snapped a roof support and crushed the steps. There was no structural damage to the home.
Authorities said the driver was taken to the hospital. The extent of their injuries was unknown at this time.
The cause of the crash is under investigation.
Channel 3 will have updates on this story both on the air and online as they come into the newsroom.
Copyright 2018 WFSB (Meredith Corporation). All rights reserved.