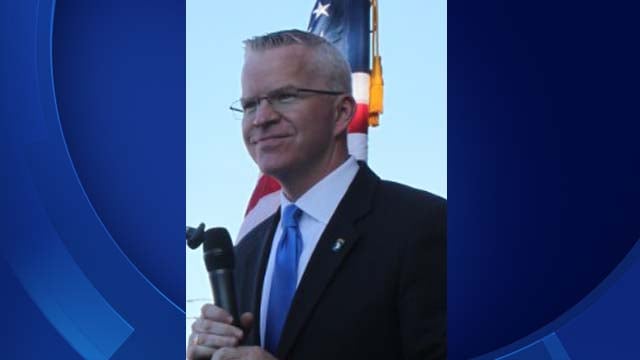 Sean Connolly (Submitted)
HEBRON, CT (WFSB) -
A former Commissioner of the Connecticut Department of Veterans Affairs and Lieutenant Colonel in the U.S. Army Reserve has announced that he is running for governor.
East Hartford native Sean Connolly announced his candidacy for the Connecticut governor during a news conference at the American Legion Post #95 in Hebron on Tuesday afternoon.
"We need to hunker down, roll up our sleeves, and tackle this issue head-on because we must fix our economy to become One Connecticut," Connolly said in a statement on Tuesday. "Failure is not an option."
Deputy President Pro Tempore Steve Cassano (D-Manchester) endorsed Connolly.
"Sean Connolly is the leader Connecticut needs right now," Cassano said in a statement on Tuesday. "I fully support his candidacy and know that he has what it takes to fix our economy."
For more information on Connolly's campaign, click here.
Copyright 2018 WFSB (Meredith Corporation). All rights reserved.