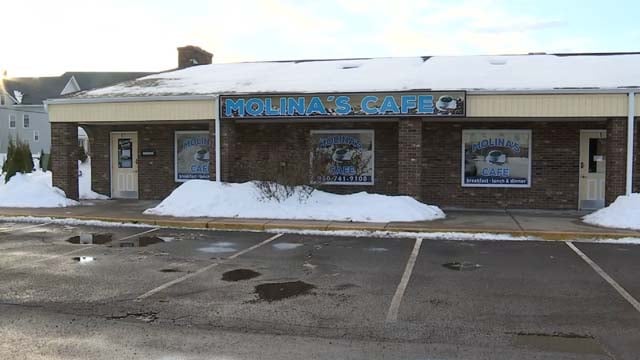 The owner of Molina's Cafe is accused of drug trafficking (WFSB)
ENFIELD, CT (WFSB) -
The owner of a restaurant in Enfield remains in police custody, accused of trafficking drugs from his home.
Authorities had been tracking Sergio Molina, the owner of Molina's Cafe, for months as part of a nationwide crackdown on drug trafficking.
In September, investigators found close to two dozen bricks of cocaine and heroin inside Molina's garage.
He's now facing a list of federal drug charges.
Copyright 2018 WFSB (Meredith Corporation). All rights reserved.