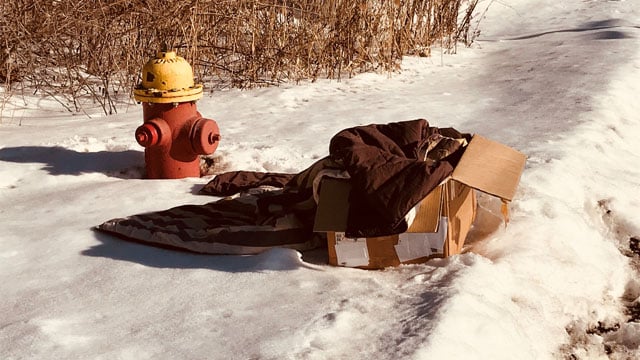 A dead dog was found in a box across the street from the Meriden Humane Society. (WFSB)
MERIDEN, CT (WFSB) -
A dead dog was discovered outside of a business building across the street from the Meriden Humane Society.
According to the Humane Society, a box was left outside just out of its camera range.
Police said the dog, a female pit bull, was found by someone who was out walking their dog on Tuesday night. The box the dog was in was taped up with a blanket on it.
An officer responded Tuesday night and saw that the dog was dead, however the dog was left outside overnight until someone from the humane society found it Wednesday morning.
She was taken to the city's Animal Control office where an investigation is underway.
Anyone with information should contact police at (203)235-4179.
Copyright 2018 WFSB (Meredith Corporation). All rights reserved.