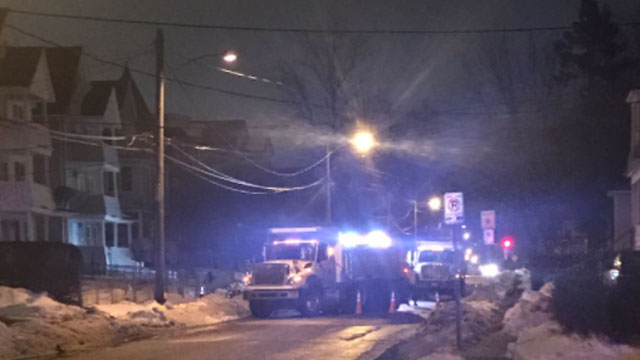 Brown street in #Hartford closed between Wethersfield and Franklin Avenues for water main break. 29 multi-family homes impacted. (WFSB)
HARTFORD, CT (WFSB) -
A water main break affected service to 29 multi-family homes on Brown Street in Hartford early Thursday morning.
According to the Metropolitan District Commission (MDC), the 6-inch main was installed in 1891.
Service was completely restored by 9:15 a.m., according to the MDC.
As a result of the work, Brown Street between Franklin Avenue and Wethersfield Avenue was closed.
Another water main break was reported at 670 Hillside Ave. There was a leak in the pipe that caused a problem with service for one property.
Copyright 2018 WFSB (Meredith Corporation). All rights reserved.