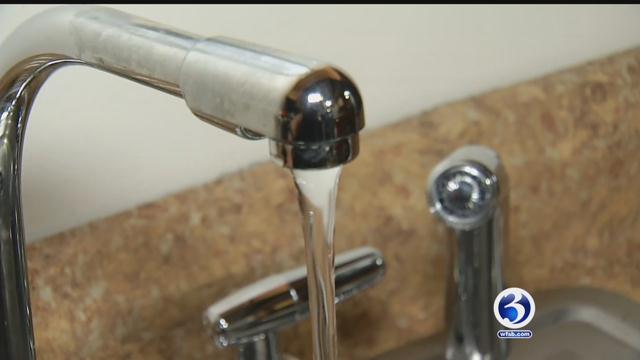 (WFSB file photo)
HARTFORD, CT (WFSB) -
With the possibility of some flooding this weekend, an insurance company is trying to help Connecticut residents minimize and even prevent water damage to their properties.
Travelers said Connecticut homeowners can prepare and recover from potentially costly flood damage by following their tips.
Homeowners were advised to do the following items before a flood:
Inspect sump pumps and drains to ensure proper operation.
Collect emergency building materials if you live in a frequently flooded area. These may include plywood, plastic sheeting, lumber, nails, shovels, and sandbags.
Use sandbags to help divert unusually high water away from your foundation.
Plan an evacuation route. Designate a place for family members to meet in the event they become separated.
Review with all family members how to shut off utilities in an emergency.
Plan a survival kit with important documents, including insurance documents, medications and critical items in the event you need to leave your home
During a flood, homeowners are advised to do the following items:
Listen to a battery-operated radio or television for the latest storm information. If advised to evacuate, shut off all utilities and evacuate immediately.
Move to high ground, avoid rising waters and do not walk or drive through any floodwaters.
Stay away from downed power lines and electrical wires.
After a flood hits, homeowners are advised to do the following items:
Once allowed back into your home, inspect it for damage. If your property has been damaged, promptly report the loss.
Throw away all food that has come in contact with floodwaters.
Remove standing water as quickly as possible, including from your basement. If your basement is flooded, pump out about 1/3 of the water per day to avoid structural damage.
Properly dry or remove soaked carpets, padding and upholstery within 24-48 hours after a flood to prevent mold growth. Discard anything that cannot be properly dried.
Wash and disinfect all areas that have been flooded. This includes walls, floors, closets, and shelves, as well as heating and air-conditioning systems. Do not energize electrical or electronic equipment that may have suffered water damage without first having a qualified electrician inspect and/or test it.
Travelers also reminded Connecticut homeowners that "homeowners insurance policy does not cover damage from floods."
Copyright 2018 WFSB (Meredith Corporation). All rights reserved.