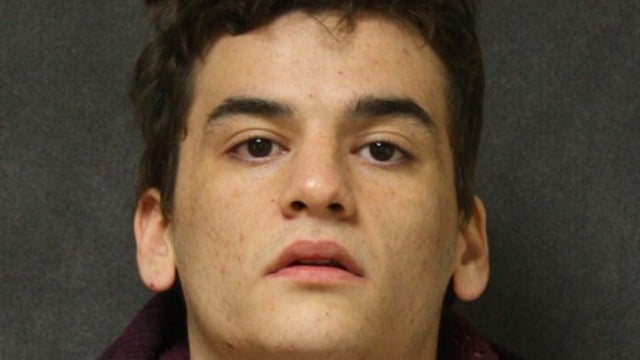 Giuseppe Briguglio and a 17-year-old girl were arrested in Ansonia for a murder in Texas. (Ansonia police)
ANSONIA, CT (WFSB) -
Police in Ansonia said they arrested a pair of fugitives who were wanted for a murder in Texas.
Giuseppe Briguglio, 19, of Katy, TX and an unidentified 17-year-old girl were wanted by the Stafford, TX Police Department for a murder that happened on New Year's Day.
They were arrested at an address on Beverly Drive in Ansonia on Thursday.
Briguglio and the juvenile face a murder charges in warrants out for their arrests.
The girl was also reported to be a missing person.
Briguglio was charged by Ansonia police as being a fugitive from justice and held on a $250,000 bond.
He's scheduled to face a judge on Friday in Derby.
The girl was taken to juvenile detention to be held for extradition to Texas.
Ansonia police said they were able to track down the suspects as part of a joint investigation with Shelton police, the Texas Rangers and Stafford, TX police.
Derby police also helped take them into custody.
Copyright 2018 WFSB (Meredith Corporation). All rights reserved.