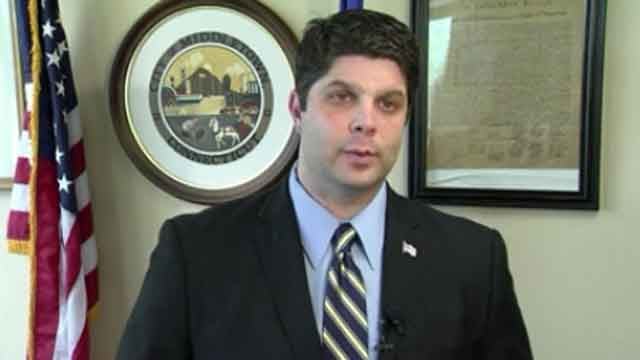 Mayor Dan Drew (WFSB file photo)
MIDDLETOWN, CT (WFSB) -
The mayor of Middletown has removed himself from the race for Connecticut governor.
Mayor Dan Drew announced on Friday that after discussions with family and his campaign, he decided to end the pursuit.
"Ultimately it became very difficult to raise the required funds to qualify for public financing," Drew wrote to supporters in a letter. "Other campaigns are on their way, and we look forward to supporting the Democratic team."
Drew said people made more than 4,000 contributions to his team. They raised more than $280,000 since the start of his exploratory committee a year ago.
"We'll continue to work for a society that protects people who need it, provides opportunity, and that doesn't exploit the vulnerable," Drew continued. "It's been an honor to pursue that goal. We will be by your side in pursuing it in the future."
The remaining declared Democratic candidates include former state Veterans' Affairs commissioner Sean Connolly, Bridgeport Mayor Joe Ganim, educator Mark Greenstein, businessman Guy Smith and businesswoman Jacey Wyatt.
Copyright 2018 WFSB (Meredith Corporation). All rights reserved.