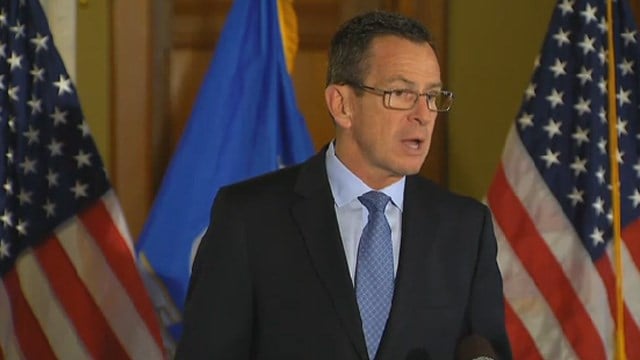 Gov. Dannel Malloy flies Haitian flag at governor's residence in solidarity with immigrants on Friday evening. (WFSB file photo)
HARTFORD, CT (WFSB) -
Gov. Dannel Malloy had the flag of Haiti flown on the governor's residence on Friday evening in solidarity with the hundreds of thousands of Haitian-Americans.
The move comes after President Donald Trump made comments about immigrants during a private meeting with lawmakers earlier this week. Malloy said his decision was because Haitian-Americans and other immigrant groups "have been so crudely and wrongly disparaged" by the President. ?
"The United States is a nation of immigrants who originate from countries throughout the world," Malloy said in a statement on Friday. "We should celebrate this diversity, not denigrate and shame it."
Copyright 2018 WFSB (Meredith Corporation). All rights reserved.