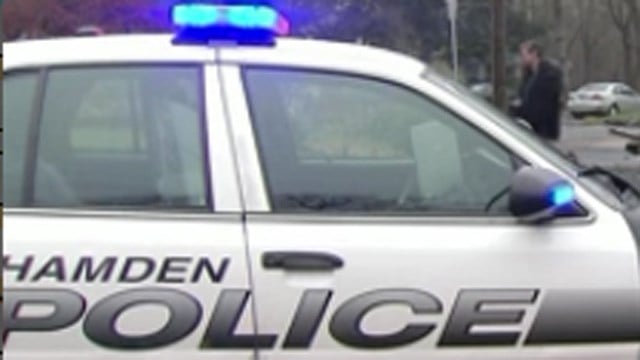 The Hamden Police Department said they responded to Shell Gas Station on 3050 Whitney Avenue on January 13th around 6:00 a.m. on the report of an armed robbery. (WFSB)
HAMDEN, CT (WFSB) -
The Hamden Police Department said they responded to Shell Gas Station on 3050 Whitney Avenue on January 13th around 6:00 a.m. on the report of an armed robbery.
Officials said an investigation revealed the male individual described as having "a Spanish accent" and wearing a gray shirt wielding a firearm.
Police said the person "jumped over the counter" while demanding money from the cash register."
Police said the person stole an undisclosed amount of money along with two packs of cigarettes.
The man then fled on foot towards Home Place and was last observed by police inside of a "small, dark-colored sedan" driving southbound on Whitney Avenue.
Copyright 2018 WFSB (Meredith Corporation). All rights reserved.