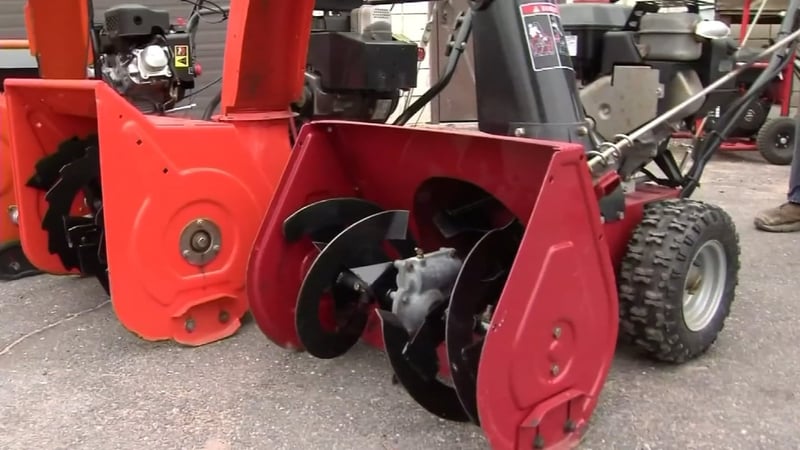 Snow blower repair shops said business has been booming ahead of Winter Storm Clare. (WFSB)
HARTFORD, CT (WFSB) -
With Winter Storm Clare closing in on Connecticut Tuesday night into Wednesday, the state Department of Transportation said it is gearing up for a long 24 hours.
Homeowners are also preparing by making sure their snowblowers work.
The DOT said it has been preparing for Clare since it wrapped up operations for Blizzard Brody a couple of weeks ago.
It said it will be out pre-treating the roads on Tuesday.
Officials said their window is narrow because of the cold temperatures; however, they said the brief warm up the state saw last week was a tremendous help. It melted the snow enough to make room for what's being forecasted from Clare.
Most of the state may see at least 6 inches, according to meteorologist Scot Haney.
Repair shops told Channel 3 that business has been booming as people ready their own equipment,
The Scitico Equipment Repair Shop in Enfield said it has fixed about 65 snowblowers that broke during Blizzard Brody.
Most of the flakes from Winter Storm Clare will move in by late Tuesday night.
For more on the forecast, head here.
Copyright 2018 WFSB (Meredith Corporation). All rights reserved.