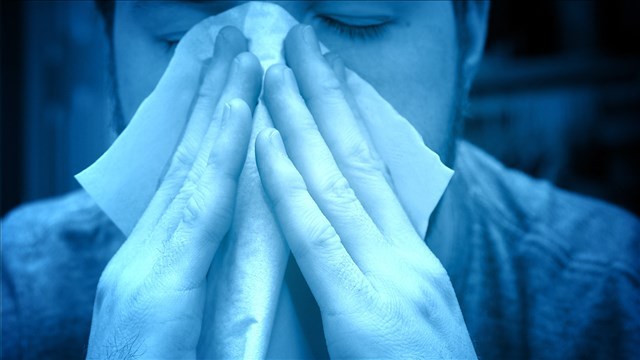 (MGN)
(WFSB) -
Flu is considered to be widespread across the country, including in Connecticut, according to the Centers for Disease Control and Prevention.
It's prompted doctors to warn people that they can spread the virus even if they test negative for it.
Doctors with American Family Care said their offices have been flooded with patients with obvious symptoms; however, some are not testing positive for the flu.
Dr. Jeremy Allen, an AFC physician, said a certain amount of antigen, or the substance that's linked to the virus, is needed to get a positive flu result. He said doctors test for flu with a swab that goes up the nose and sometimes the sample isn't broad enough to detect the flu.
AFC released some myths and facts about the virus.
MYTH - You can't spread the flu if you don't have any symptoms
Fact - Yes, you can. AFC said 20 to 30 percent of people carrying the virus do not have symptoms.
AFC said said that people the flu can spread it to others up to 6 feet away by sneezing or even talking.
MYTH - You can catch the flu from a flu shot.
Fact - Not true, according to AFC. Flu shots contain dead or inactive strains of the virus.
MYTH - Antibiotics help with the flu.
Fact - Antibiotics do not fight viruses. They help with bacterial infections. Drugs like Tamiflu or Relenza can fight the flu.
MYTH - Flying exposes you to potential flu germs.
Fact - True, but an International Transportation Association study found that in-cabin filters can eliminate 99.99 percent of air germs. Still, germs can thrive in almost all small, crowded areas.
More than a dozen people have died from flu complications in Connecticut, including a 10-year-old hockey player from New Canaan.
Copyright 2018 WFSB (Meredith Corporation). All rights reserved.