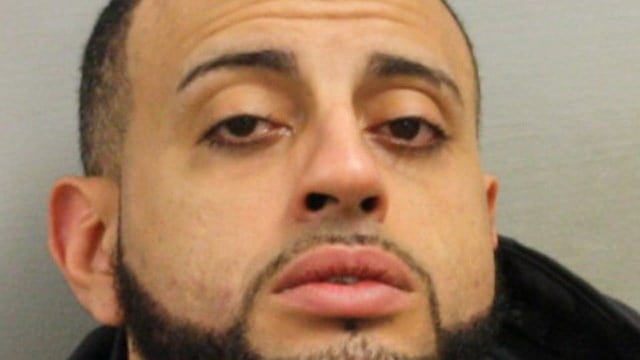 Jose Torres was arrested on outstanding drug warrants outside of Bristol Central High School. (Bristol police)
BRISTOL, CT (WFSB) -
A 37-year-old convicted felon was arrested at Bristol Central High School for having two outstanding warrants for selling drugs.
A detective said he recognized Jose Torres of Bristol as he left the front entrance of the school just before 8 p.m. on Tuesday.
Torres was arrested by the detective.
Other officers, along with another detective and a K9 unit, responded to the scene.
Torres was also found to have cocaine on him and a .380 semi-automatic handgun in his vehicle.
They charged him with possession of narcotics, possession of drug paraphernalia, criminal possession of a firearm, possession of a firearm on school grounds and weapons in a motor vehicle.
Torres was held on a $120,000 bond for the two warrants and the charges at the school.
He's scheduled to face a judge in Bristol Superior Court on Wednesday.
Copyright 2018 WFSB (Meredith Corporation). All rights reserved.