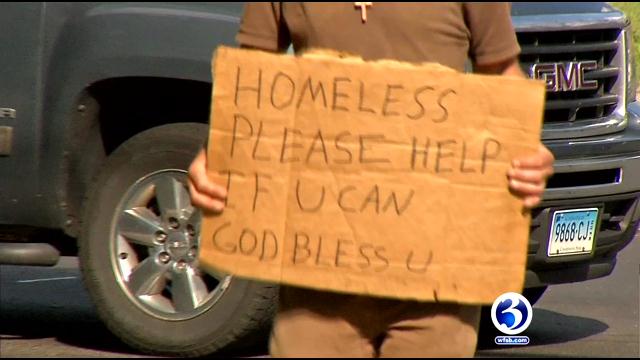 (WFSB file photo)
HARTFORD, CT (WFSB) -
Gov. Dannel Malloy is asking for volunteers who are needed for next week's census of Connecticut's homeless population.
Malloy said the Department of Housing and the Connecticut Coalition to End Homelessness need help collecting data.
"This year's census will occur over the next two weeks, with the point-in-time count taking place on Tuesday, Jan. 23, and the youth count taking place from Wednesday, Jan. 24 through Tuesday, Jan. 30," a press release said.
The annual counts are held every January and help evaluate the state's progress when it comes to preventing and ending homelessness.
"Connecticut is a national leader in the fight to end homelessness, thanks in part to the tremendous efforts of the generous, kind-hearted people who volunteer for the point-in-time and youth counts," Malloy said. "Recent efforts among our many partners in the state have managed to do what many thought would be impossible – to end homelessness among veterans and match all chronically homeless individuals to housing. We want to take these efforts even further. Volunteering in this noble effort will help Connecticut achieve our goal of ending youth and family homelessness."
Those interested in volunteering in the point-in-time count can register here.
Those interested in volunteering in the youth count can register here.
Copyright 2018 WFSB (Meredith Corporation). All rights reserved.