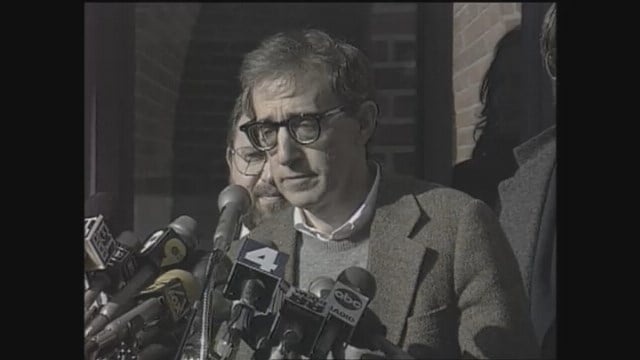 Woody Allen during the court battle (WFSB)
NEW YORK (AP) -
In her first televised interview, Dylan Farrow described in detail Woody Allen's alleged sexual assault of her, and called actors who work in Woody Allen films "complicit" in perpetuating a "culture of silence."
Farrow, the adopted daughter of Allen and Mia Farrow, appeared in a taped interview Thursday on "CBS This Morning."
Farrow recounted the 1992 incident, when she was 7 years old, in which she said Allen molested her in her mother's Connecticut home.
Allen was investigated but wasn't charged, and he has long denied inappropriately touching Farrow. In a statement Thursday, Allen reiterated his denial and said "the Farrow family is cynically using the opportunity afforded by the Time's Up movement to repeat this discredited allegation."
Farrow called Allen's version of events - that a distraught Mia Farrow coached her story - "crazy."
To see more of the interview, click here.
Copyright 2018 The Associated Press. All rights reserved. This material may not be published, broadcast, rewritten or redistributed.