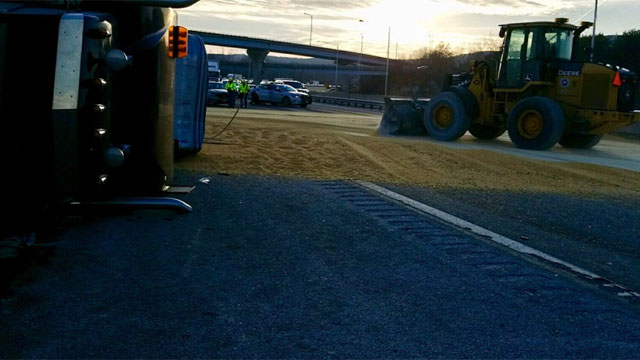 DOT and other crews are cleaning up grain that spilled across all lanes on I-84 in Southington. (CT State Police)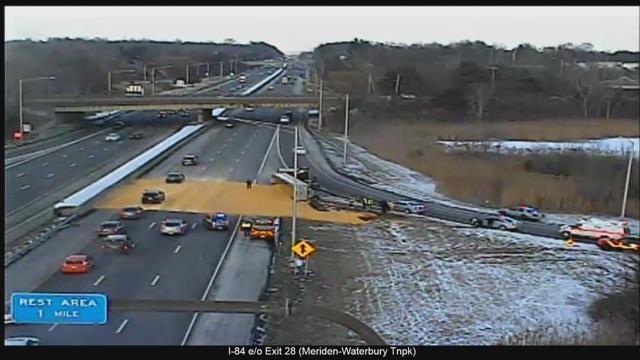 Cattle corn spilled onto I-84 in Southington on Friday afternoon. (WFSB)
SOUTHINGTON, CT (WFSB) -
Cattle corn spilled onto Interstate 84 in Southington on Friday afternoon because of an overturned tractor-trailer.
There are delays on the eastbound side of I-84 between Exits 28 and 30 after the crash around 3:20 p.m. Connecticut State Police said the tractor-trailer was hauling grain at the time of the crash, which "spilled across" all the lanes of the highway.
The right and center lanes are closed and drivers are advised to avoid the area. However, the highway was closed around 3:45 p.m. after a payloader was brought to help remove the cattle corn. To stay ahead of the delays, click here.
Connecticut State Police said the cleanup will take awhile.
There was a "minor injury" reported in the crash.
The cause of the crash is under investigation.
To see the video of the crews cleaning up the spill on your mobile device, click here.
Copyright 2018 WFSB (Meredith Corporation). All rights reserved.