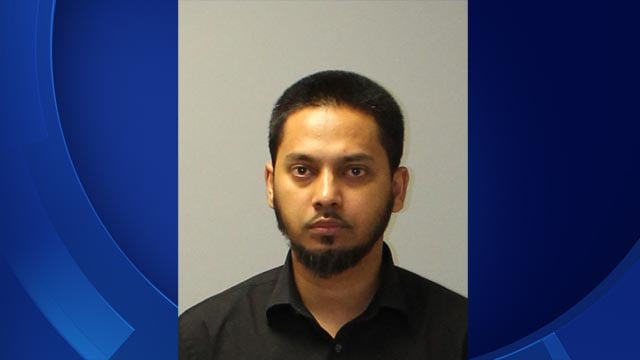 Mahfuz Al-Hamid (CT State Police)
MERIDEN, CT (WFSB) -
A Meriden man is facing charges after he allegedly approached a 12-year-old girl at the courthouse in New Britain.
Police said the victim was at the courthouse sitting outside on a bench while her mother went inside.
That's when 28-year-old Mahfuz Al-Hamid, who is an interpreter, reportedly went up to the girl and started asking her inappropriate questions, like if he could have a hug and a kiss. He also asked her to go to the parking lot with him.
The girl got up and asked a stranger for help. That person then tried talking to Al-Hamid, who denied speaking to the girl.
Al-Hamid is an interpreter for the Office Systems of Connecticut.
He was arrested and charged with first-degree criminal attempt to commit kidnapping, risk of injury, and second-degree breach of peace.
Copyright 2018 WFSB (Meredith Corporation). All rights reserved.