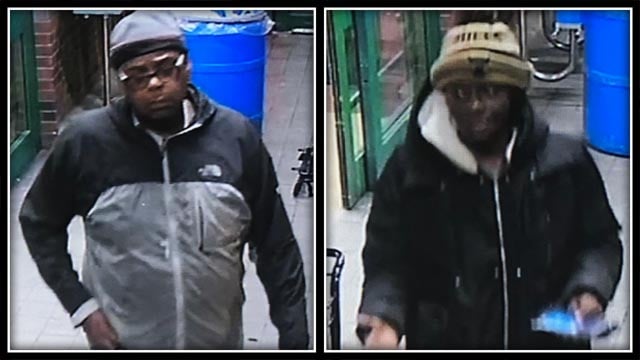 Shelton police are looking to identify these two individuals (Shelton Police)
SHELTON, CT (WFSB) -
Shelton police are looking to identify two people accused of breaking into a woman's car in a church parking lot and stealing her purse.
Officers were called to St. Lawrence Church in Shelton earlier this month where a woman said someone broke into her car and stole her purse.
Surveillance footage shows someone pulling into the church parking lot and breaking into the car to steal the purse.
Shelton police are looking to identify the two individuals captured on camera who tried using the stolen credit card in a store in Bridgeport.
Anyone with information should contact police at (203) 924 -1544.
Copyright 2018 WFSB (Meredith Corporation). All rights reserved.