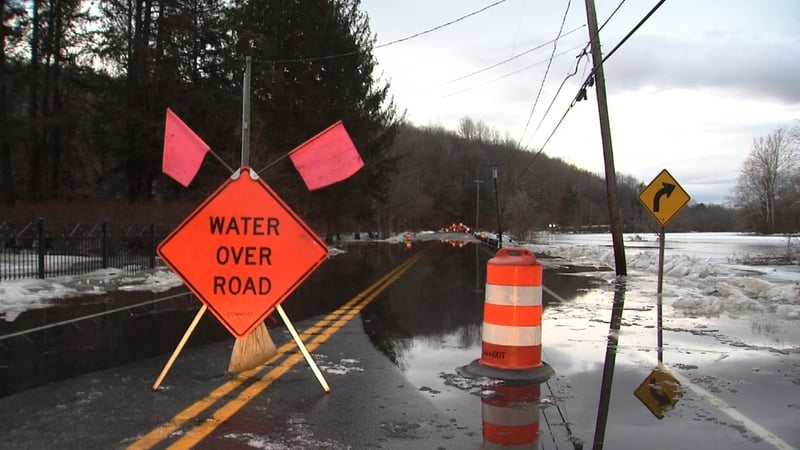 Flooding remains a concern in Kent. (WFSB)
KENT, CT (WFSB) -
Students at the Kent School are slated to head back to class on Thursday morning.
A dangerous ice jam on the Housatonic River forced the private school to close 10 days ago.
A section of Route 7 remains closed between Route 341 and Bulls Bridge Road because of flooding.
Officials said they're still monitoring the jam.
The town declared a state of emergency last week. Since then, it said there have been signs of improvement.
Students at the Kent School returned to campus on Wednesday night. They spent the night in the dorms.
The school said it had been hoping to open sooner, but the date was pushed back while the campus was cleaned.
Officials said the ice jam remains unstable as it melts and pieces move downstream.
State police continue to keep the area blocked off.
Detours are posted for drivers.
Copyright 2018 WFSB (Meredith Corporation). All rights reserved.