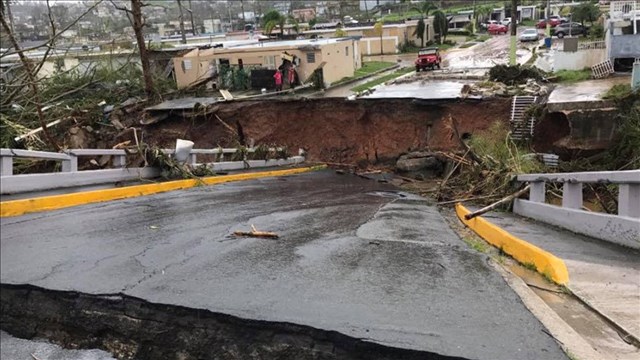 Damage in Puerto Rico from Hurricane Maria. (MGN)
NEW HAVEN, CT (WFSB) -
Congresswoman Rosa DeLauro will travel to Puerto Rico to evaluate the relief effort to hurricanes Irma and Maria.
DeLauro will be briefed on infrastructure and the hurricane response effort while in Puerto Rico on Jan. 25 and 26 according to a press release.
"I remain deeply concerned about the response to the ongoing crisis in Puerto Rico. These are Americans citizens-our family and our friends," DeLauro said.
DeLauro remains concerned with the lack of access to bare necessities and said it's "unacceptable."
"Months have gone by since Hurricanes Irma and Maria hit the island of Puerto Rico, yet our many of our fellow Americans on the island still do not have access to basic necessities like water, electricity, and medical care."
DeLauro will be accompanied by Congresswoman Grace Meng of New York and hopes the visit will help to get a relief package passed by Congress.
"I am hopeful that my meetings with local and federal officials, as well as families, will help inform Congress' work as we continue our effort to pass a disaster relief package that makes Puerto Rico whole," DeLauro said.
The two Congresswoman will tour a hospital, a Community Health Center and the Dengue Branch and Lab at the Centers for Disease Control and Prevention.
Copyright 2018 WFSB (Meredith Corporation). All rights reserved.