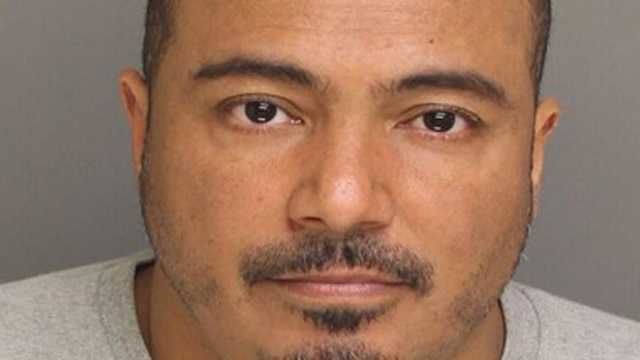 Jorge Santiago of Derby impersonated an officer and sexually assaulted a woman, according to Bridgeport police. (Bridgeport police)
BRIDGEPORT, CT (WFSB) -
A Derby man impersonated a police officer and sexually assaulted a woman in a garage, according to Bridgeport police.
Police said Jorge Santiago, 42, of Derby was arrested Wednesday and is charged with impersonation of a police officer, aggravated sexual assault and threatening.
According to police, Santiago impersonated a Bridgeport police officer using a law enforcement badge, firearm and police-like radio. He then proceeded to sexually assault a woman in an abandoned garage.
The incident took place at 55 Park St. on June 13, 2017.
Santiago's bond was set at $500,000.
Copyright 2018 WFSB (Meredith Corporation). All rights reserved.