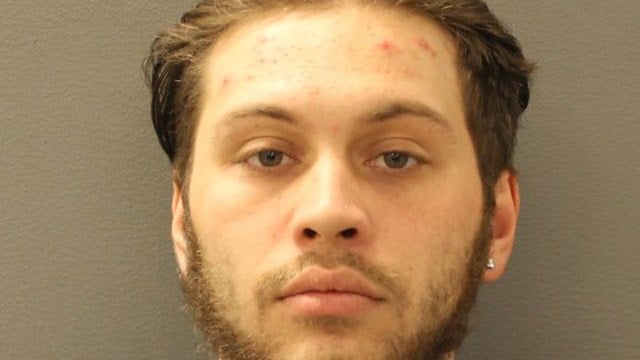 James Rainieri was arrested for burglarizing a home in Hamden, according to police. (Hamden police)
HAMDEN, CT (WFSB) -
A man suspected of burglarizing an unlocked home in Hamden was detained by the homeowner until police arrived.
Officers said 22-year-old James Rainieri of Stratford was charged with second-degree burglary and sixth-degree larceny.
According to police, they responded to the 1600 block of Dixwell Avenue for a report of a burglary in progress.
When an officer arrived to the scene, they found Rainieri seated in his vehicle.
Police said the homeowner had prevented the suspect form leaving he area.
An investigation revealed that Rainieri entered the home through an unlocked window. Once inside, he stole a television.
He was held on a $2,500 bond and scheduled to appear in court in Meriden on Feb. 6.
Copyright 2018 WFSB (Meredith Corporation). All rights reserved.