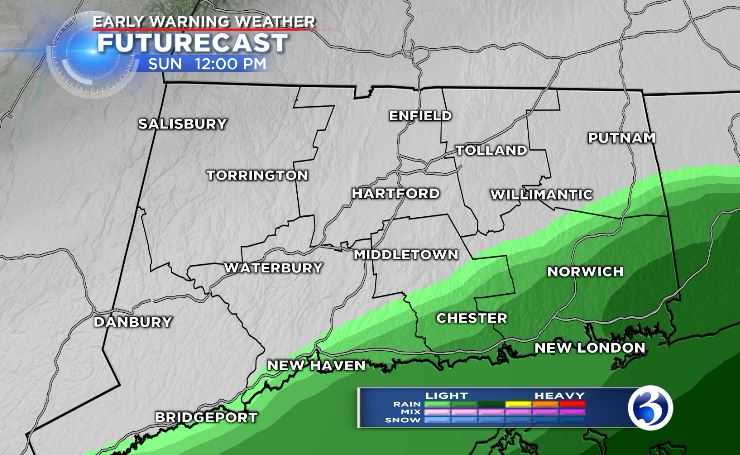 The Early Warning Weather Futurecast for Sunday at noon. (WFSB)
HARTFORD, CT (WFSB) -
Channel 3's Meteorologist Mike Cameron said rain showers will persist in the southeastern part of the state till about noon.
Skies will be mostly cloudy for the majority of the day and highs will be in the upper 40s and low 50s, according to Cameron.
Looking towards Monday, there is a chance of an incoming storm and it may touch parts of Connecticut with some snowfall or a wintry mix.
Expect colder temperatures with highs in the upper 30s. A stiff northerly wind may develop, especially if the storm gathers strength east of Cape Cod.
Wednesday is expected to be mostly sunny with highs in the mid-30s and a light wind.
Thursday will bring warmer temperatures and partly sunny skies. Cameron expects temperatures to be in the 40s.
Copyright 2018 WFSB (Meredith Corporation). All rights reserved.