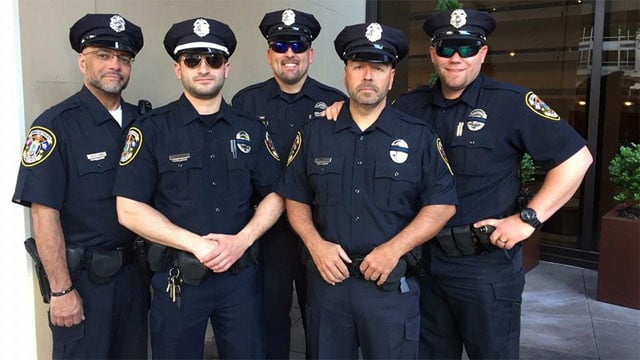 Windsor Police Officer Cosme is standing on the left (Windsor Police Dept.)
WINDSOR, CT (WFSB) -
A Windsor police officer has a new kidney, after waiting on the donor list for six years.
What's more special, is the donor was someone he had probably spoken to a million times as a Windsor police officer, the department says.
Officer Eduardo Cosme retired in December 2017 after spending 16 years as a Windsor police officer.
Read the department's full Facebook post here.
When he was 23, he was diagnosed with Polycystic Kidney. He began dialysis when he was 41, and had been out of work since December of 2016.
In October of 2017, he lost both kidneys.
Fellow Officer Sue Bowman was not only a match, but offered to donate one of her kidneys.
On Tuesday, Jan. 16, the kidney transplant took place and was a success. Both Cosme and Bowman are doing well.
Copyright 2018 WFSB (Meredith Corporation). All rights reserved.