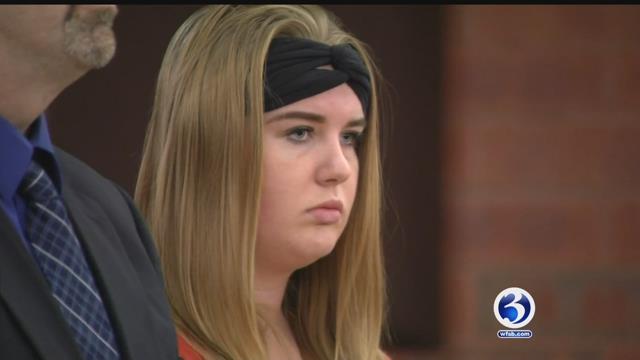 Brianna Brochu during a previous court appearance. (WFSB file photo)
HARTFORD, CT (AP) -
A white former Connecticut university student accused of smearing body fluids on her black roommate's belongings has asked for a probation program that could result in criminal charges being erased.
Eighteen-year-old Brianna Brochu applied for accelerated rehabilitation Tuesday in Hartford Superior Court. A judge set a hearing on the application for March 12.
The Harwinton resident is charged with misdemeanor criminal mischief and breach of peace.
Police say the former University of Hartford student wrote on Instagram in October about rubbing used tampons on her roommate's backpack and putting her roommate's toothbrush "where the sun doesn't shine." Her roommate says she developed throat pain.
Civil rights advocates have called for hate crime charges.
Brochu's lawyer says the roommates had a falling out and Brochu's actions were not racially motivated.
Copyright 2018 The Associated Press. All rights reserved. This material may not be published, broadcast, rewritten or redistributed.