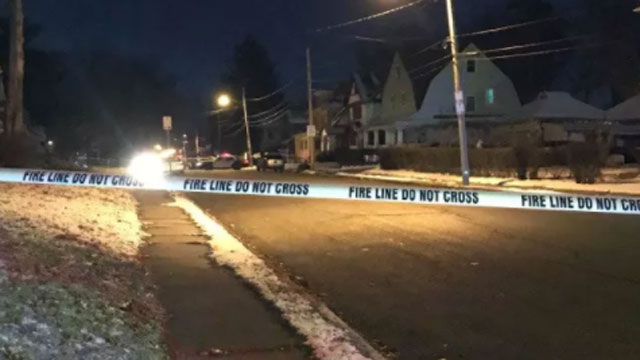 A man was shot multiple times in Hartford early Wednesday morning. (WFSB)
HARTFORD, CT (WFSB) -
Hartford Police are investigating a shooting on Keney Terrace early Wednesday morning.
According to Deputy Chief Brian Foley, a 35-year-old man is in critical condition after being struck several times by gun fire while sitting in a car shortly after 1 a.m.
Police said more than 20 shots were fired from 2 different directions and the victim suffered life-threatening injuries. He was transported to a local hospital.
Deputy Chief Foley said police are combing through the surveillance video in order to pinpoint the direction of the suspects.
"Our Major Crimes guys were here a couple of hours ago," said Foley. "They're at the command center now, digging through that as we speak. As of right now, no suspect information to put out there."
Police have the road closed at Edgewood and Vine Streets as the investigation continues.
Stay with Eyewitness News for more information as soon as it comes into the newsroom.
Copyright 2018 WFSB (Meredith Corporation). All rights reserved.