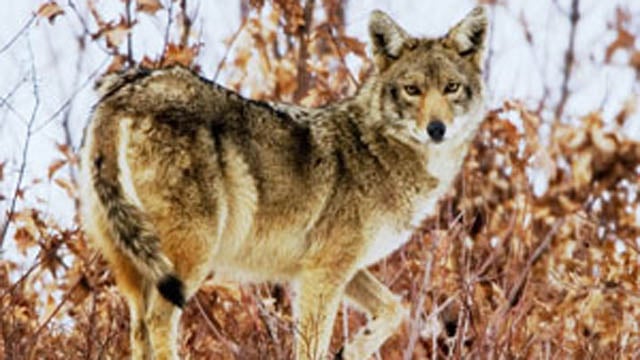 (CT DEEP file photo)
WATERTOWN, CT (WFSB) -
Police are advising residents to be vigilant in keeping their pets' safe after a coyote attacked on dog in Watertown early Wednesday morning.
Police said a coyote attacked a family's 21 lb. Jack Russell/Beagle mix in the area of Booth Avenue just after 1 a.m. on Wednesday.
The family told police they let the dog out and then said an animal the size of a German Shepherd was attacking their dog. The dog suffered bite wounds and is in quarantine due to the bites.
Police said they were told the dog is up to date on its vaccinations.
Copyright 2018 WFSB (Meredith Corporation). All rights reserved