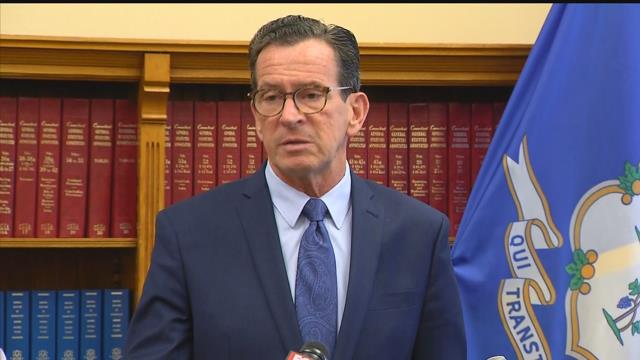 Gov. Dannel Malloy. (WFSB file photo)
HARTFORD, CT (WFSB) -
Connecticut's governor continues to rank among the least popular governors in the country, according to an updated report.
Gov. Dannel Malloy has nearly topped Morning Consult's list for the past couple of years. He's fluctuated between second and third in past lists.
In the most recent list, which was released on Thursday, he was second behind former New Jersey Gov. Chris Christie. Christie was governor until last month.
The survey looked at 2017 and was based on surveys with 253,393 voters nationwide. It was conducted between Oct. 1 and Dec. 31.
Malloy had a disapproval rate of 68 percent and an approval rating of 23 percent.
That's compared to Christie's 76 percent disapproval rating and 19 percent approval rating.
Kansas Gov. Sam Brownback, Oklahoma Gov. Mary Fallin and New Mexico Gov. Susana Martinez rounded out the top five.
Governors with the top approval ratings included Gov. Charlie Baker of Massachusetts, Gov. Larry Hogan of Maryland and Gov. Kay Ivey of Alabama.
Take a look at the complete report here.
Copyright 2018 WFSB (Meredith Corporation). All rights reserved.