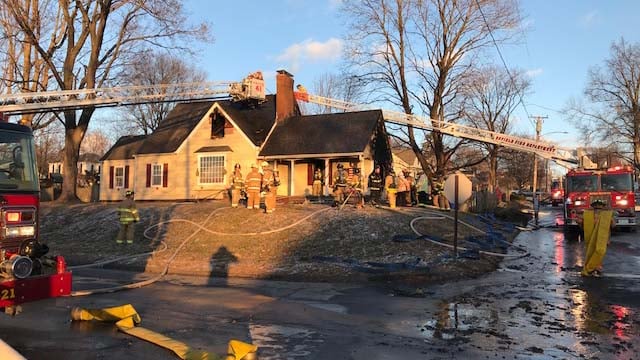 (WFSB)
ENFIELD, CT (WFSB) -
Firefighters were called to a fire in Enfield on Friday afternoon.
According to dispatchers, it happened on Pearl Street near the intersection of Riverdale Road.
One woman was hurt with burns.
Firefighters said at least two people were in the home with the fire started.
Two of the three dogs at the home are ok. One, however, is missing.
Firefighters said it appears that the fire started in the back of the house, possibly in the kitchen.
Gusty winds made it difficult to fight.
The exact cause remains under investigation.
Copyright 2018 WFSB (Meredith Corporation). All rights reserved.