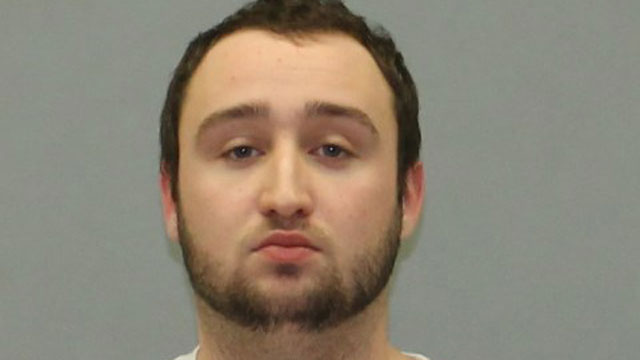 Vernon police have made a second arrest in connection with the home invasion. (WFSB file photo)
VERNON, CT (WFSB) -
A man was arrested in connection with a home invasion in Vernon last year.
Police charged Derek Griffiths with home invasion, second-degree conspiracy to commit assault with a firearm, and first-degree criminal attempt at robbery.
The arrest of Griffiths comes after officers were called to a report of a home invasion on Claire Road on March 7, 2017. Police said Griffiths and Ryan Taft of Tolland "allegedly forced entry into the home."
Once inside the home, police said they threatened the people inside of the home with a firearm and assaulted a man visited the house. Griffiths and Taft took multiple items from the home before leaving in a black-colored SUV. The SUV had a damaged side window.
Taft was arrested in connection with the home invasion on Sept. 17, 2017.
Anyone with any information about the home invasion is asked to call the Vernon Police Department at (860)872-9126 ext. 3764. ?
Copyright 2018 WFSB (Meredith Corporation). All rights reserved.