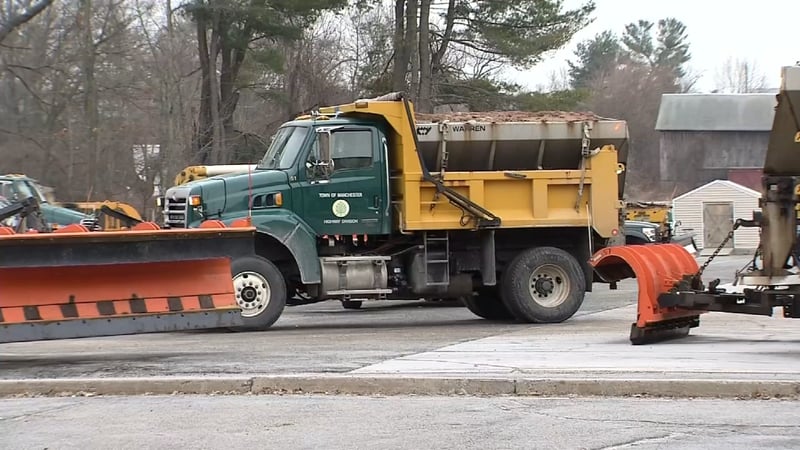 Public works crews in Manchester began pretreating the roads on Tuesday. (WFSB)
MANCHESTER, CT (WFSB) -
By 11:30 a.m. on Wednesday, Manchester had a coating of snow.
It came down fast and furious in some spots.
The public works department said its 32 trucks will be on the roads until the storm ends.
They got on the road as soon as the flake began to fly.
Patrick Kearney of the Department of Public Works for Manchester, said officials have been monitoring the weather since the weekend and began treating the roads on Tuesday.
"We started pre-treating roads with brine solution and [Wednesday], we were out salt-sanding mix so that we could be ahead of whatever happens," Kearney said.
Channel 3 will be watching the weather all day.
For the latest on the forecast, head here.
Copyright 2018 WFSB (Meredith Corporation). All rights reserved.