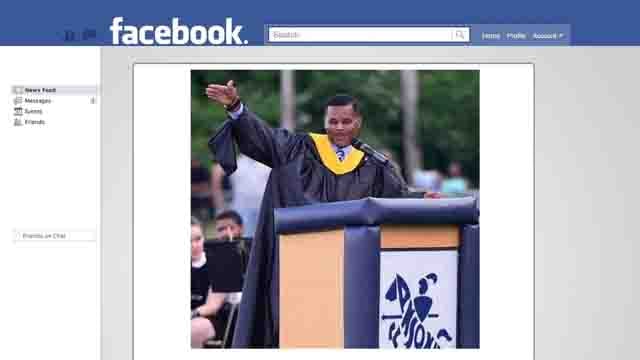 Terri Goldson was placed on leave late last year (Facebook)
ANSONIA, CT (WFSB) -
A popular high school principal, placed on leave following allegations he liked a pornographic video on Twitter, no longer works for the district.
Ansonia's school board met in executive session Thursday afternoon, signing off on an agreement between the district and Ansonia High School principal Terri Goldson.
Goldson was placed on leave in late December.
While the district would not comment why, it was around the same time Goldson posted a message on Facebook saying "There was a very inappropriate video with sexual content on my twitter feed today. Please...be careful with social media."
Last month the school board agreed to an independent investigation into the allegations, as many people came forward to support the principal.
Once out of executive session, the school board president wouldn't comment on the specifics of the agreement, saying it's a personnel matter, only to add that it was written up by attorneys on both sides and that this makes Goldson's retirement official.
Copyright 2018 WFSB (Meredith Corporation). All rights reserved.