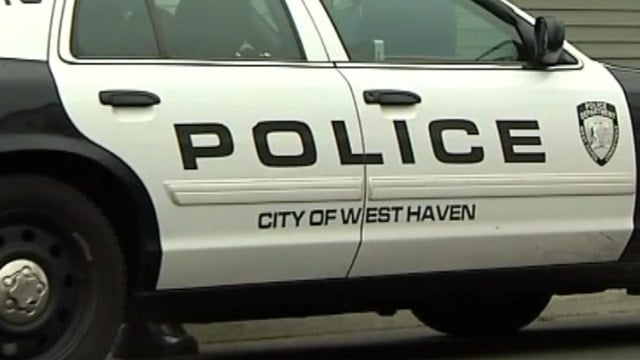 (WFSB)
WEST HAVEN, CT (WFSB) -
Police are searching for a suspect who they said attempted to rob a dollar store in West Haven on Friday.
Police said employees reported that around 2:20 p.m. on Friday afternoon, a masked man wearing a gray shirt with blue stripes and grey pants entered the Family Dollar Store on Captain Thomas Blvd, grabbed an employee to get cash from the drawer and threatened to use a gun.
Police said the suspect did not display a weapon, and did not successfully get cash before fleeing through the alley way toward West Walk condominiums.
Those with information are urged to contact police 203-937-3900.
Copyright 2018 WFSB (Meredith Corporation). All rights reserved.