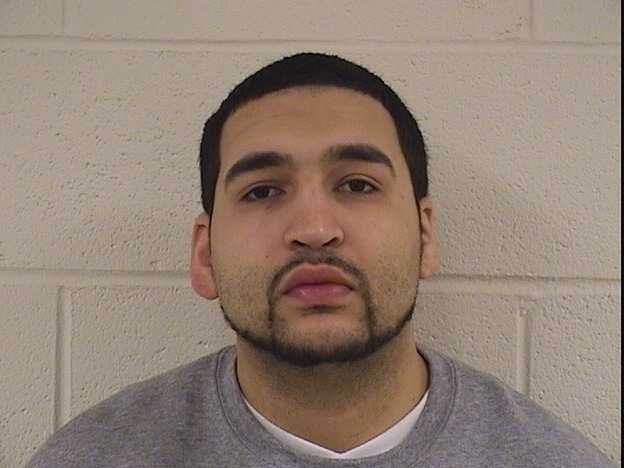 Nathan Torres is being charged with manslaughter following a fatal hit and run in 2017. (WFSB)
SEYMOUR, CT (WFSB) -
A Bridgeport man has been arrested and charged with manslaughter following a fatal hit and run in 2017, according to Seymour police.
Nathan Torres, 24, of Bridgeport, was one and half times over the legal limit of alcohol and speeding when he struck another car on Rimmon Street in April of 2017.
Police said Shyheim Samuel, 20, of Derby was killed in the crash and four other passengers were taken to the hospital and were treated for "serious injuries".
During the investigation, police learned Torres not only was driving under the influence of alcohol but also had marijuana in his system.
According to police, Torres is charged with manslaughter, assault, risk of injury to a minor, driving while intoxicated, reckless driving and driving without a license.
Torres was held on $150,000 court set bond and was arraigned in court on February 7.
Copyright 2018 WFSB (Meredith Corporation). All rights reserved.