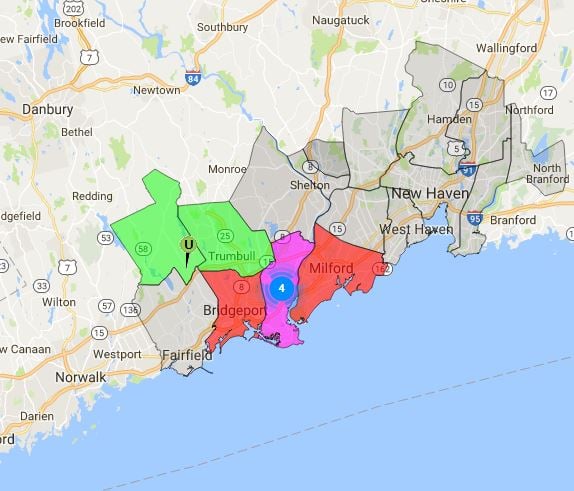 Thousands without power in Stratford, Milford, Bridgeport (WFSB)
STRATFORD, CT (WFSB) -
Thousands of people are without power in Stratford and Bridgeport on Saturday evening.
According to the United Illuminating map out outage list, 33% of customers served in the Stratford area are without power, more than 7,000 people.
About 7% of residents in Bridgeport are experiencing the outage, too.
A spokesperson for AvanGrid United Illuminating, Kevin Ortiz said that two sub stations, which supply power to customers from the transmitters, malfunctioned resulting in the outage.
Ortiz said one substations was repaired and power was restored within minutes. Crews are working to repair the second substation which supplies power to about 10,000 customers.
Crews are investigating the cause of the malfunction, Ortiz said.
Those without power are encouraged to report the outage, by calling 800-722-5584.
Copyright 2018 WFSB (Meredith Corporation). All rights reserved.