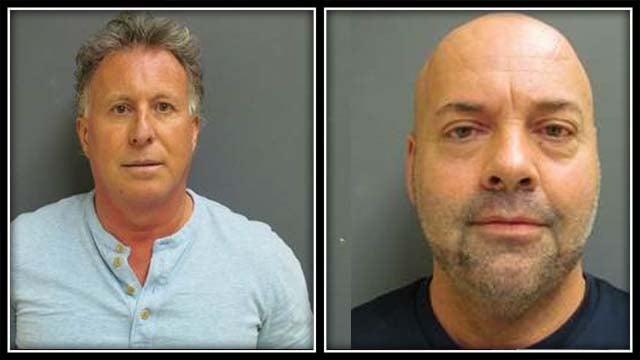 David Mortimer and Kenneth McNeil are facing drug-related charges (Waterford Police)
WATERFORD, CT (WFSB) -
Police have arrested the owner of Great Neck Country Club in Waterford on drug-related charges.
David Mortimer, 57 of Waterford, was arrested on Feb. 2.
Police and the Regional Community Enhancement Task Force were conducting surveillance in Groton when they pulled over a car that Mortimer and another man were in, on Route 12.
During the investigation, officers seized powder cocaine, the car, and cash.
The second person arrested was identified as 45-year-old Kenneth C. McNeil, of Waterford.
Both were released on a $2,500 bond.
Mortimer was charged with possession of narcotics and possession of narcotics with intent to sell. McNeil was charged with possession of narcotics and sale of narcotics.
Copyright 2018 WFSB (Meredith Corporation). All rights reserved.