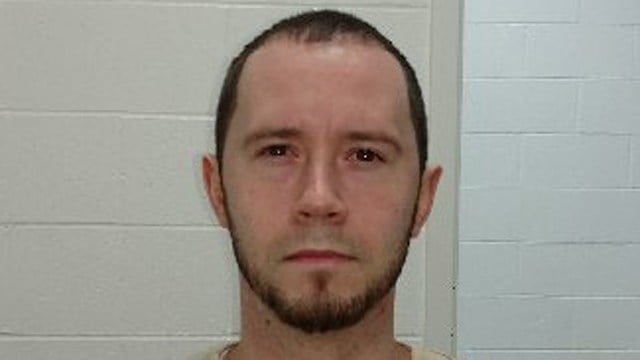 Brett M. Johnson is accused of burglarizing several Dunkin' Donuts locations across the capital region, Coventry police said. (Coventry police)
COVENTRY, CT (WFSB) -
Police in Coventry arrested a man they connected to a number of Dunkin' Donuts burglaries in the area.
They said Brett M. Johnson, 32, of Manchester, broke into the Dunkin' Donuts on Main Street in Coventry.
However, his arrest was the result of several agencies looking into Dunkin' Donuts burglaries throughout the capital region and eastern Connecticut.
The most recently happened sometime between Tuesday night and Wednesday morning at the Coventry spot.
Police said Johnson entered the through the back of the building and took money.
A second suspect was also involved. Police said there will be other arrests.
Johnson was charged with third-degree burglary, fifth-degree larceny, second-degree criminal mischief and conspiracy to commit third-degree burglary.
He was held on bond for the other cases and arraigned on Wednesday in Rockville.
Copyright 2018 WFSB (Meredith Corporation). All rights reserved.