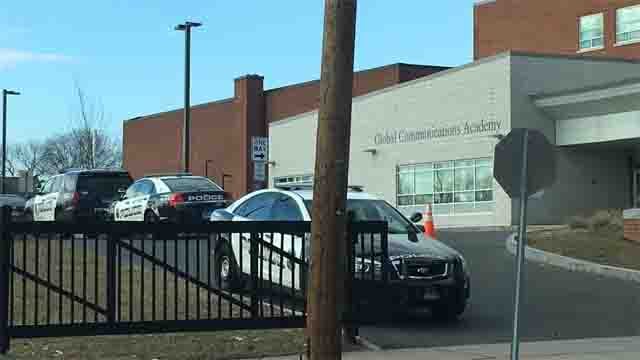 Students were believed to have eaten brownies laced with marijuana (WFSB)
HARTFORD, CT (WFSB) -
Officials say 17 students at a Hartford school were sent to the nurse's office after police said they were believed to have eaten brownies laced with marijuana.
Police, firefighters and EMTs were called to the Global Communications Academy off of Edwards Street around 2:30 p.m.
Police said a teacher discovered a student and a teacher's aide selling brownies that they believed had marijuana in them based on the smell.
The student and aide were interviewed by police, but no arrests have been made.
The 17 students, all high school age, were evaluated by the nurse and EMTs, but no one went to the hospital.
All the brownies were recovered and police believe some were sold within the school.
Police said the paraprofessional will likely be suspended and the student is a juvenile but will have to go through a process as well.
Both face potential charges.
No on-site arrest is being made at this time, as police have to test the brownies.
Copyright 2018 WFSB (Meredith Corporation). All rights reserved.