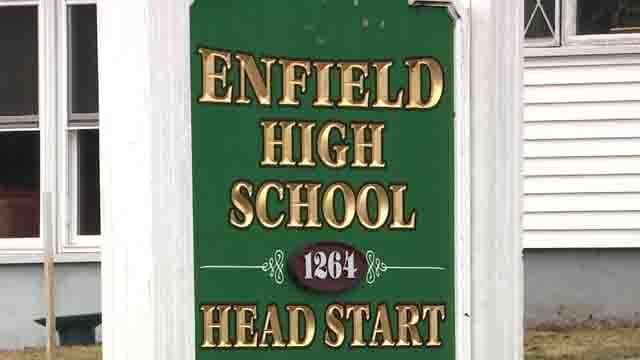 Enfield High School (WFSB)
ENFIELD, CT (WFSB) -
A student's clothing choice caused a stir Friday morning in Enfield.
Officials said a school bus driver picked up a student who was wearing a shirt that had a picture of a gun on it.
The driver posted about it on social media before making school officials aware, which led to more than 150 people seeing the post online.
School officials said they spoke with the student, who said he was wearing a "Call of Duty" video game sweatshirt.
The student cooperated with school officials and is not facing any disciplinary action.
Copyright 2018 WFSB (Meredith Corporation). All rights reserved.