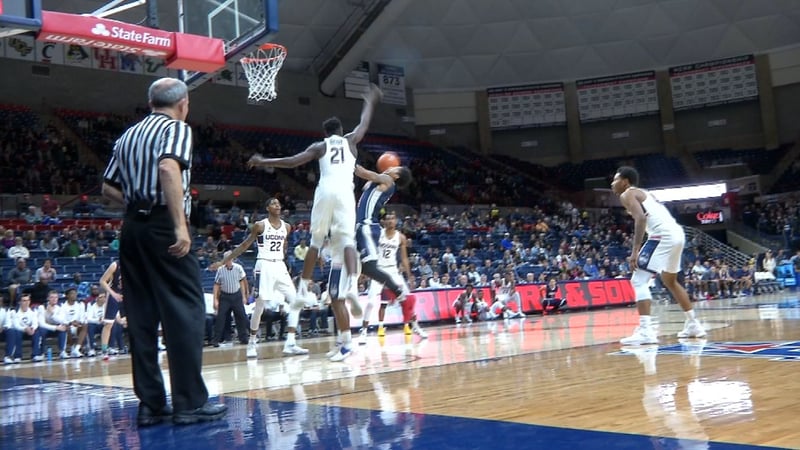 The UConn men's basketball team (WFSB file photo)
STORRS, CT (AP) -
A radio station that has broadcast University of Connecticut sports games for 26 years says it could not reach an agreement to renew its contract and will no longer be the voice of the Huskies after the current basketball season ends.
Farmington-based WTIC-AM announced Friday that months of negotiations with IMG were not successful and its contract would not be renewed. IMG is the rights holder for UConn athletics.
Entercom Communications acquired WTIC during a recent $2 billion merger with CBS Radio. WTIC has been the broadcaster for UConn men's and women's basketball, football and ice hockey.
Entercom Senior Vice President Phil Zachary says he couldn't justify paying what UConn and IMG were seeking.
On Friday afternoon, UConn-IMG Radio Network announced a deal with iHeartMedia 97.9 ESPN to serve as the Home of the UConn Huskies.
"Our new relationship with iHeartMedia and 97.9 ESPN provides UConn Athletics with a powerful reach and the prospect of building an extensive affiliate network throughout the state and the Northeast," director of athletics David Benedict said. "Our new partnership with a dedicated sports platform hosted by the most powerful sports and media company in the country, will offer fans and listeners more opportunities to interact with our teams and coaches."
"This partnership joins three iconic brands," said Steve Honeycomb, Region President for iHeartMedia. "Having UConn sports on iHeartMedia's 97.9 ESPN has been our long term goal. This is the perfect partnership and offers even more entertaining programming for UConn Nation."
Copyright 2018 The Associated Press. All rights reserved. This material may not be published, broadcast, rewritten or redistributed.