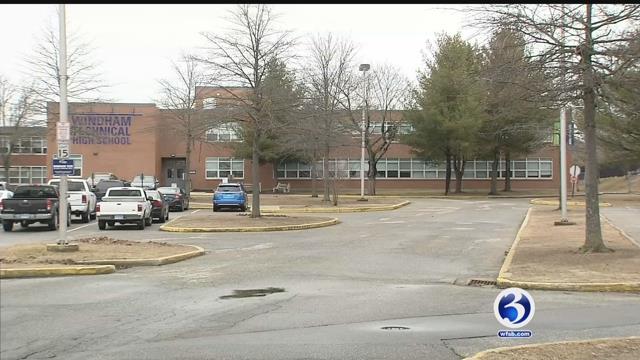 School districts are working to make up snow days (WFSB)
WINDHAM, CT (WFSB) -
School districts in Connecticut are looking to make up missing snow days to meet the state requirement of 180 days.
Windham Tech is being forced to cut into spring break to make up the seven days of school they have missed.
A massive fire at a nearby Willimantic waste plant caused Windham Technical High School to close for one day in January and a heating issue inside the building also caused a cancellation.
This added on top of the five days they have missed due to snow has Windham Tech missing more days than usual.
Windham Tech's assistant principal Rolando Navarro stated, "Our union votes on how we choose to make up these snow days and it is common practice in a lot of other school districts as well."
The district said they would add back the days by shortening the holiday weekend in February and taking away the first day of April vacation.
The teachers voted on how they would make up snow days so everyone knew this was a possibility.
If weather or situation permits, they may have to cut into summer vacation, however they are not allowed to hold students past June 30.
Copyright 2018 WFSB (Meredith Corporation). All rights reserved.