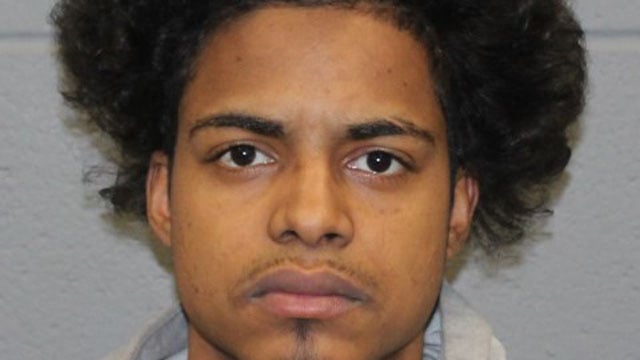 Christopher Roman is accused of threatening to 'shoot up' Kennedy High School in Waterbury. (Waterbury police)
WATERBURY, CT (WFSB) -
A 21-year-old man faces charges for threatening to "shoot up" Kennedy High School in Waterbury.
Christopher Roman was identified as the suspect, according to police.
Police said a 17-year-old student from Kennedy went to police headquarters on Tuesday afternoon to report that he received several FaceTime video calls on Monday from an unknown person who threatened to shoot up the high school on Wednesday.
The caller also had a black revolver in the video.
After police identified Roman, he was found and arrested for first-degree breach of peace, first-degree threatening, brandishing a facsimile firearm and interference.
Police said Roman doesn't have a gun permit and no one in his family dies either. The gun he was waving around in the FaceTime video turned out to be a BB gun.
"We've seen an uprise in these types of calls, especially since the Parkland shooting. But even over the course of the last year or so we've seen a significant increase in the amount of calls," said Waterbury Deputy Police Chief Fred Spagnolo.
He was held overnight at headquarters and transported to Waterbury Superior Court on Tuesday morning for an arraignment.
Copyright 2018 WFSB (Meredith Corporation). All rights reserved.