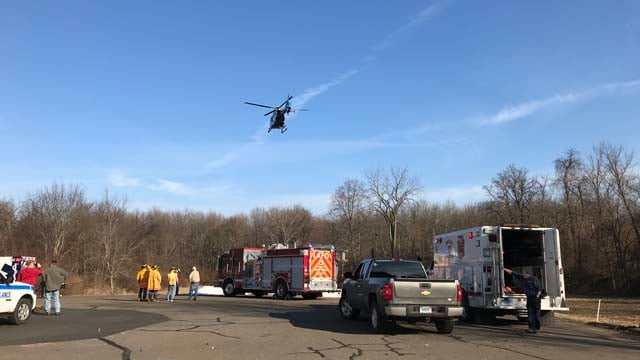 LIFE STAR was called to the McLean Refuge in Granby on Tuesday (WFSB)
GRANBY, CT (WFSB) -
A 10-year-old girl was seriously injured after a tree fell on her at a nature preserve in Granby on Tuesday afternoon.
It happened on Tuesday afternoon around 2 p.m. at the McLean Refuge.
Police said the girl was hiking with four other children and two adults as part of a birthday party, when a tree fell onto the path as the girl was walking.
The tree hit the young girl, seriously injuring her.
She was transported to Hartford Hospital via LIFE STAR.
Superintendent of Granby schools Alan Addley released a statement on Wednesday saying "The thoughts and prayers of the entire Granby school community and town are with our young student and her family. We wish her a full recovery and look forward to her return to school."
Copyright 2018 WFSB (Meredith Corporation). All rights reserved.