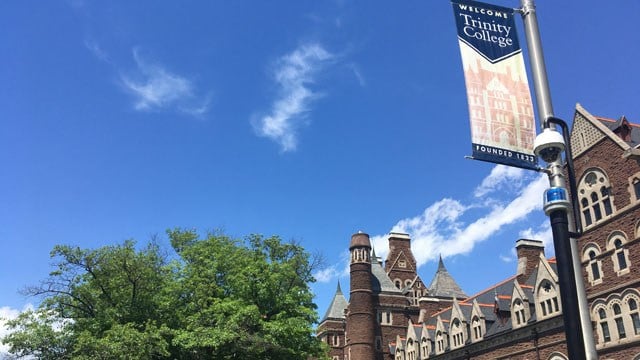 Trinity College (WFSB file photo)
HARTFORD, CT (WFSB) -
Trinity College in Hartford is the first school in the state to charge more $70,000 a year.
Starting next year, it will cost students $71,660 for tuition room and board there.
The Board of Trustees recently approved a 3.9 percent increase.
The average cost of four-year college tuition in the United States has more than doubled over the past 20 years
So, how does that stack up against other private colleges in the state?
For the current school year, Connecticut College comes the closest, at $69,440. Followed by Wesleyan University, Yale University and Quinnipiac University. The University of Hartford comes in last.
See the break-down here.
These schools have not announced tuition for next year.
Copyright 2018 WFSB (Meredith Corporation). All rights reserved.